Is God Is
By Aleasha Harris
Washington Ensemble Theatre - Seattle WA.
Is God Is is a modern myth about twin sisters who sojourn from the Dirty South to the California desert to exact righteous revenge. Winner of the 2016 Relentless Award, Aleshea Harris collides the ancient, the modern, the tragic, the Spaghetti Western, and Afropunk in this darkly funny and unapologetic world premiere.
By Lauren Gunderson
Artists Repertory Theatre - Portland OR.
Who runs the world? GIRLS! In 1793, during France's Reign of Terror — a playwright, an assassin, a former queen, and a Caribbean spy walk into a room and attempt to save the soul of France while avoiding the edge of the guillotine's blade. Olympe De Gouges is desperate to pen the perfect piece of revolutionary art for her generation, while Charlotte Corday is determined to become an assassin. Prophetic Marie Antoinette is happy to reminisce about her time in the palace while Marianne Angelle gathers intelligence to send home to the Caribbean. In a blisteringly funny portrayal, The Revolutionistsdepicts four badass women who fight for the equality of all women and for the love of their country.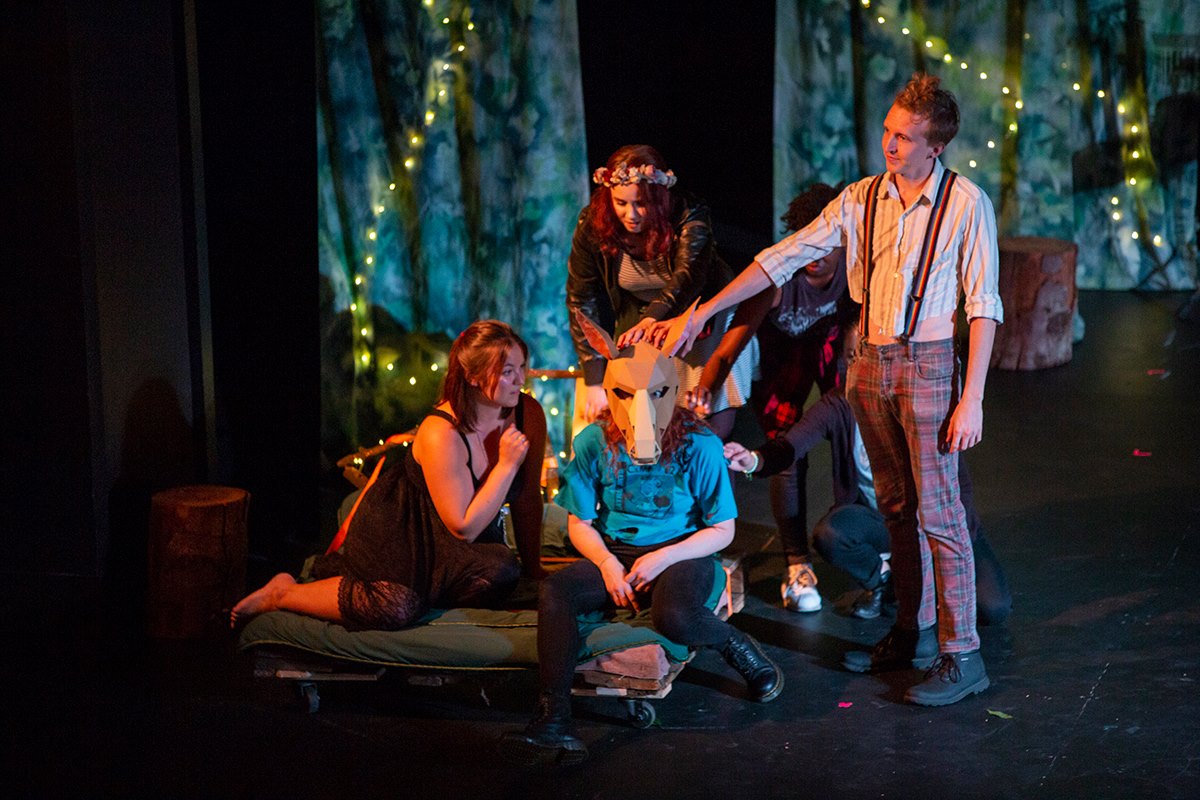 by William Shakespeare
co-direction - Darius Pierce, Liz Young
Anonymous Theatre
An Octoroon
by Branden Jacobs-Jenkins
Artist Repertory Theatre
co-direction - Dámaso Rodriguez
AN OCTOROON is a raucously irreverent riff off a 19th Century hit melodrama set on a Louisiana plantation. Branden Jacobs-Jenkins offers a brazen and metatheatrical experience that twists a world of larger-than-life stereotypes into blistering social commentary. It's a hilarious and gasp-inducing satire from one of America's most thrilling writers.
"…directors Lava Alapai & Dámaso Rodríguez understand what the show is trying to do and turn everything up to 11."
-TJ Acena, Oregon Artswatch
"Addressing race in theater—an art form too often dominated by white people in both its creation and its consumption—is an important task in any political moment, and this is one of the best treatments of it I've seen in recent memory."
-Megan Burbank,Portland Mercury
"The play holds up a mirror to our ideas about race and then proceeds to shatter them…"
-Krista Garver, Broadway World-Portland
by Stephen Karam and PJ Paparelli
Inspired by the 1999 Columbine school shooting.
"The eight-member cast, drawn from across the metro area, does terrific, fiercely committed work, and the fine director Lava Alapai keeps the action tense and clear and focused."
- BOB HICKS, Oregon ArtsWatch
by Joseph Robinette
"Alapai shows a steady hand when dealing with this complex setting and cast. She understands the story and allows a lot of humor to enhance the characters."
- Dennis Sparks
Full Review
by Jacquline Woodson
"Director Lava Alapai works with a sure and quiet hand as she brings us deeper into Lonnie's life and reveals more of his story."
- Carol Wells, The Oregonian/OregonLive
"OCT's production, under Lava Alapai's astute and sensitive direction, brings the story to fruition with theatrical richness and satisfying econom."
- Bob Hicks, Oregon Artswatch